Falls are all too common. Over 1,000 falls per year occur in a typical large, acute-care hospital, with between 30 – 50% of the falls associated with injuries. Lack of effective fall management programs are costly for facilities too. Operational costs for patients who fall and sustain serious injuries are typically $13,000 higher, not including the liability consequences.  Our fall management solutions continuously monitor patient movements that could lead to falls. Our fall monitors support interventions tailored to individual needs and reduce nuisance alarms thereby preserving a patient's sense of safety and dignity. By alerting staff with actionable, reliable information, our fall monitors support workflow and rounding routines. Clinical staff prefer fall monitors because they help them focus on patient care – with its ease of use that guides clinicians on which interventions to apply and when. Plus, the fall monitor easily documents intervention data to improve processes.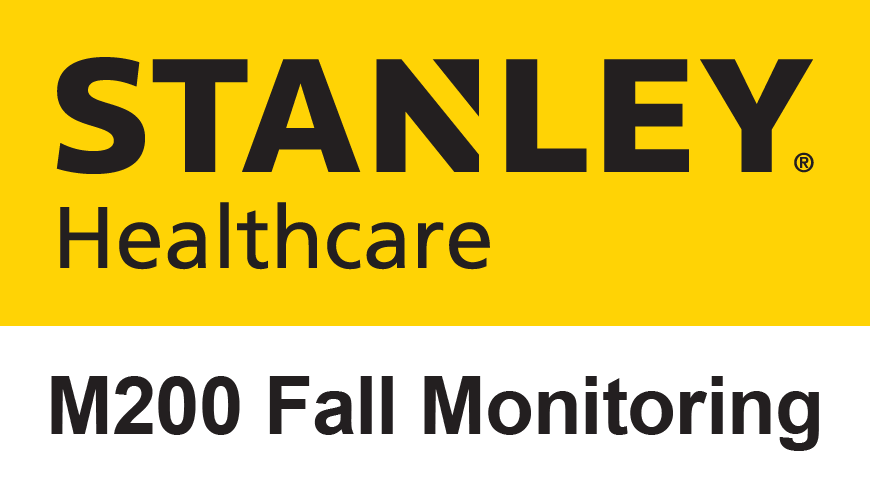 Highly configurable to enhance existing fall management programs
Multiple alarm options for personalized care plans
Intuitive user interface with flexible deployment abilities
For more than 30 years, STANLEY Healthcare has partnered with thousands of healthcare facilities. Across the U.S. and around the world, our innovative fall management solutions are helping improve patient and resident outcomes while enhancing caregiver efficiency. The M200 represents our most advanced fall management solution. It's a compelling opportunity for your facility to take its program to another level in terms of quality, safety, and efficiency. It's also a way to support cost-saving goals—empowering you to reduce the incidence of falls ("never events"), purchase fewer monitors and drive operational efficiencies through greater standardization across your organization.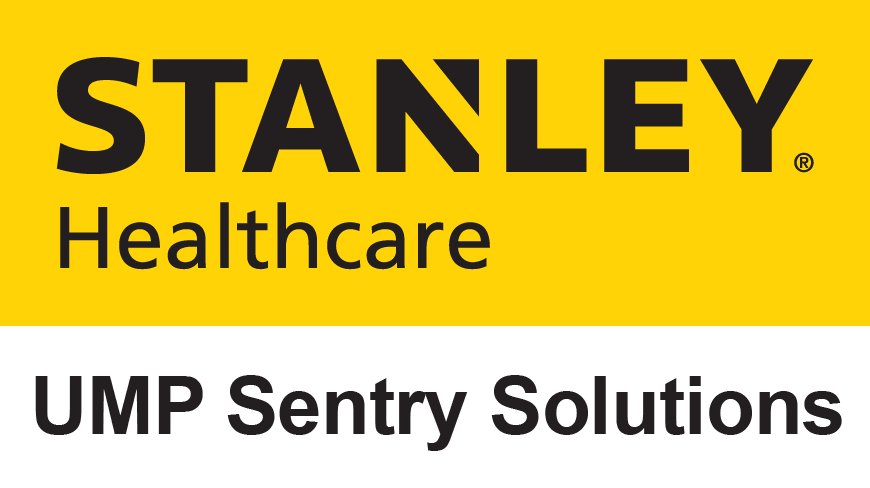 Dual button reset
Selectable 4-tone alarm
Nurse call with remote alarm option
Built-in Sentry pad cord strain relief
In order to provide high-quality care, senior communities nationwide are relying on STANLEY Healthcare's UMP Fall Management solution to monitor residents who are at risk of falling, whether in a bed, a wheelchair or the restroom. To reduce the common challenge of alarm fatigue, UMP monitors can be integrated with your existing nurse call and emergency call systems, such as the Arial® solution. We invite you to learn more by contacting us today.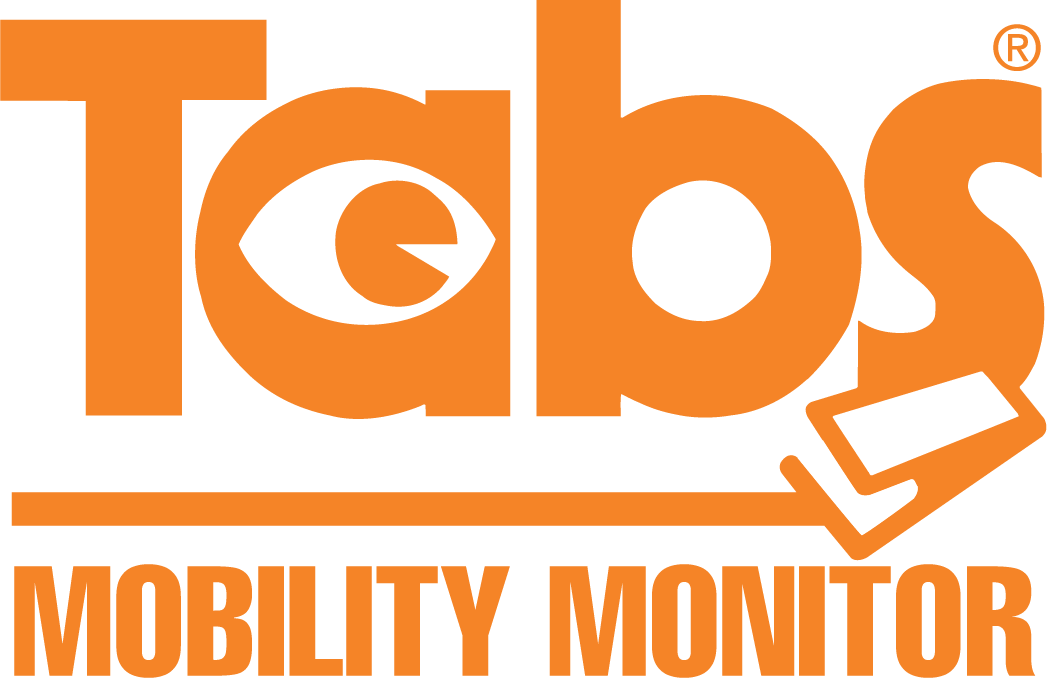 Easy integration to nurse call systems and the Arial wireless call system
Silent alarm option
TABS® products allow you to create individualized care plans that will help you meet F-Tag 323 expectations on Adequate Supervision and use of safety equipment. We'll design and customize a system that meets your requirements and budget with the quality only offered by TotalKare.
NEED TRAINING?
IN-SERVICE TRAINING
After the completion of the installation, our team of highly skilled sales professionals step in to provide the nursing staff and facility designated trainers with the tools they need to use, maintain and train future staff on the features and benefits of the system. Ideally, training sessions are scheduled to coincide with shift changes at the facility in order to capture the greatest possible audience and maximize the training experience for all available staff.
COMPREHENSIVE AND REFRESHER TRAINING
TotalKare is able to provide, by request, refresher and/or comprehensive training provided by the manufacturers themselves to enable facilities to utilize their systems to their greatest potential. Comprehensive training will cover all shifts and staff will be trained on all features of the system and best practices.
In addition to on-site training, material is available online or via WebEx sessions with the manufacturer. Please contact TotalKare to discuss your facility's training needs.
Extended Service Contract Plans
Bronze
Priority Service Call Handling
8 am – 5 pm Remote Support
Annual System Health Check
Software Maintenance Agreement
Silver
Priority Service Call Handling
24 / 7  Remote Support
Annual System Health Check
Software Maintenance Agreement
Replacement Components
Discounted Rates for Onsite Service
Gold
Priority Service Call Handling
24 / 7  Remote Support
Annual System Health Check
Software Maintenance Agreement
Replacement Components
Covers All Labor and Travel
Discounted Consumable Pricing
Server Replacement After 6 Consecutive Years